ROYAL MACK'S TEENY TINY WINE GUIDE
Sure to elevate anyone to the level of wine connoisseur, this guide is essential for both newcomers and aficionados. Information on ordering, food pairing, storage, and a vintage chart are included, making for a true educational experience on the sophisticated beverage.
Available on Amazon.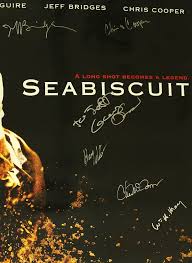 SEABISCUIT

Click here for an LA Times interview with jockey Gary Stevens about working on Seabiscuit.